Meet Petal, The Red Footed Tortoise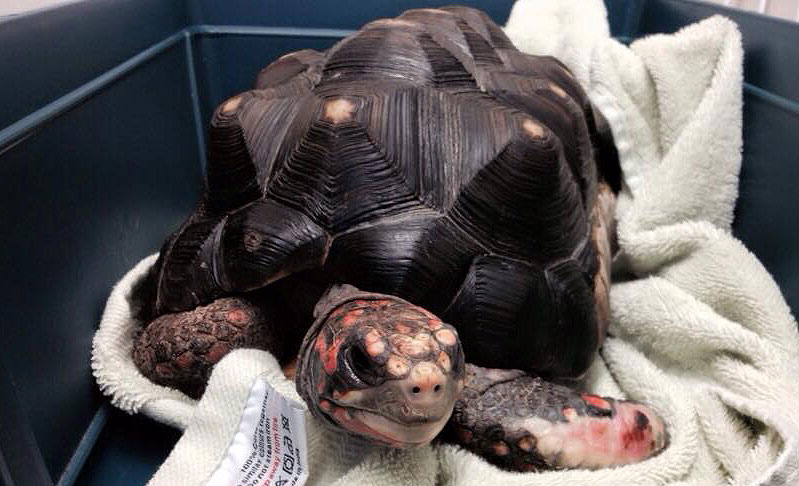 Meet Petal, a seven year old red footed tortoise from the tropical areas of South America.
Petal developed a very nasty infection in her left front leg which we have been treating over the past month. She has recovered very well though her scars are pink not red at the moment!
Red footed tortoise can live fifty years. Hopefully Petal will now live out the rest of her long life without further problems.