Catrin Wyn-Walker
Registered Veterinary Nurse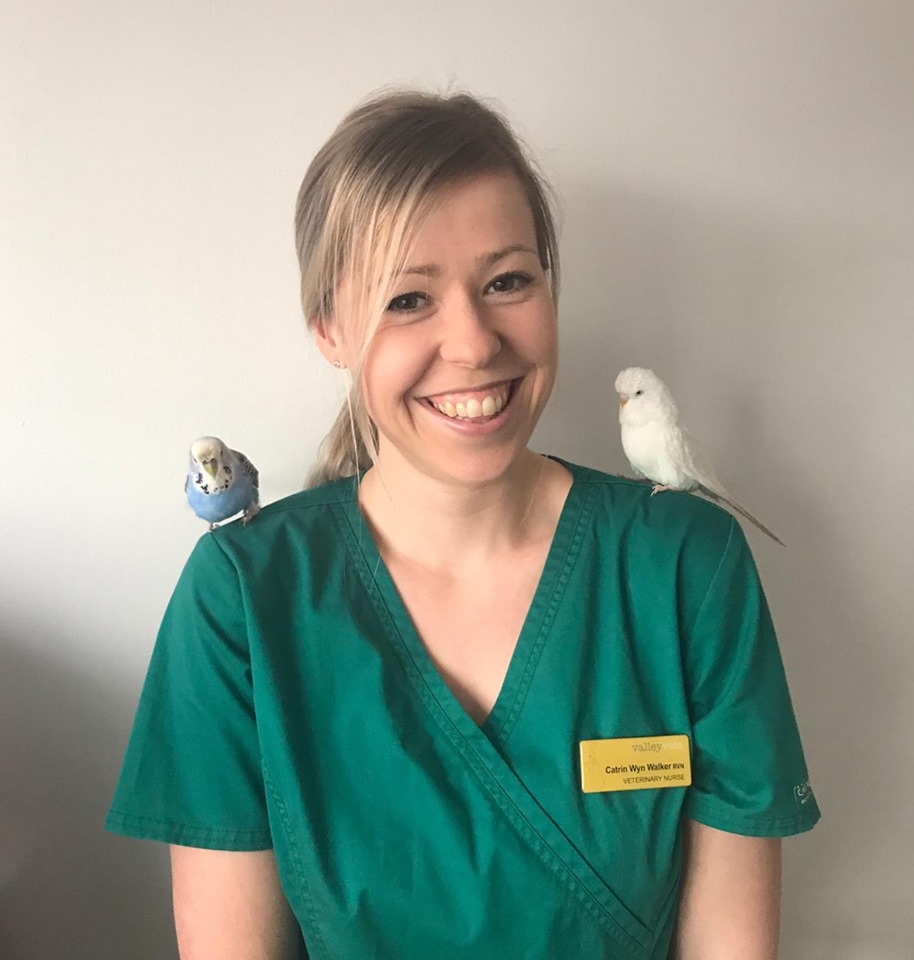 Catrin has been a qualified RVN since 2014. She volunteered and trained in Aberystwyth in a mixed practice and was there for 5 years. Catrin then joined the Valley Vets Team in September 2018
Her main interests, in practice, is medical and emergency nursing and her favourite part is the patient care.
At home Catrin has a beautiful, red welsh sheep dog called Spike, a mischievous cat called Dexter and lots of call ducks.
Catrins hobbies are going out and eating but she also loves having lazy days. She also enjoys going to the gym so that she can eat and enjoy watching rugby or ice hockey.