Claire Loxton
Reception Team / Admin Support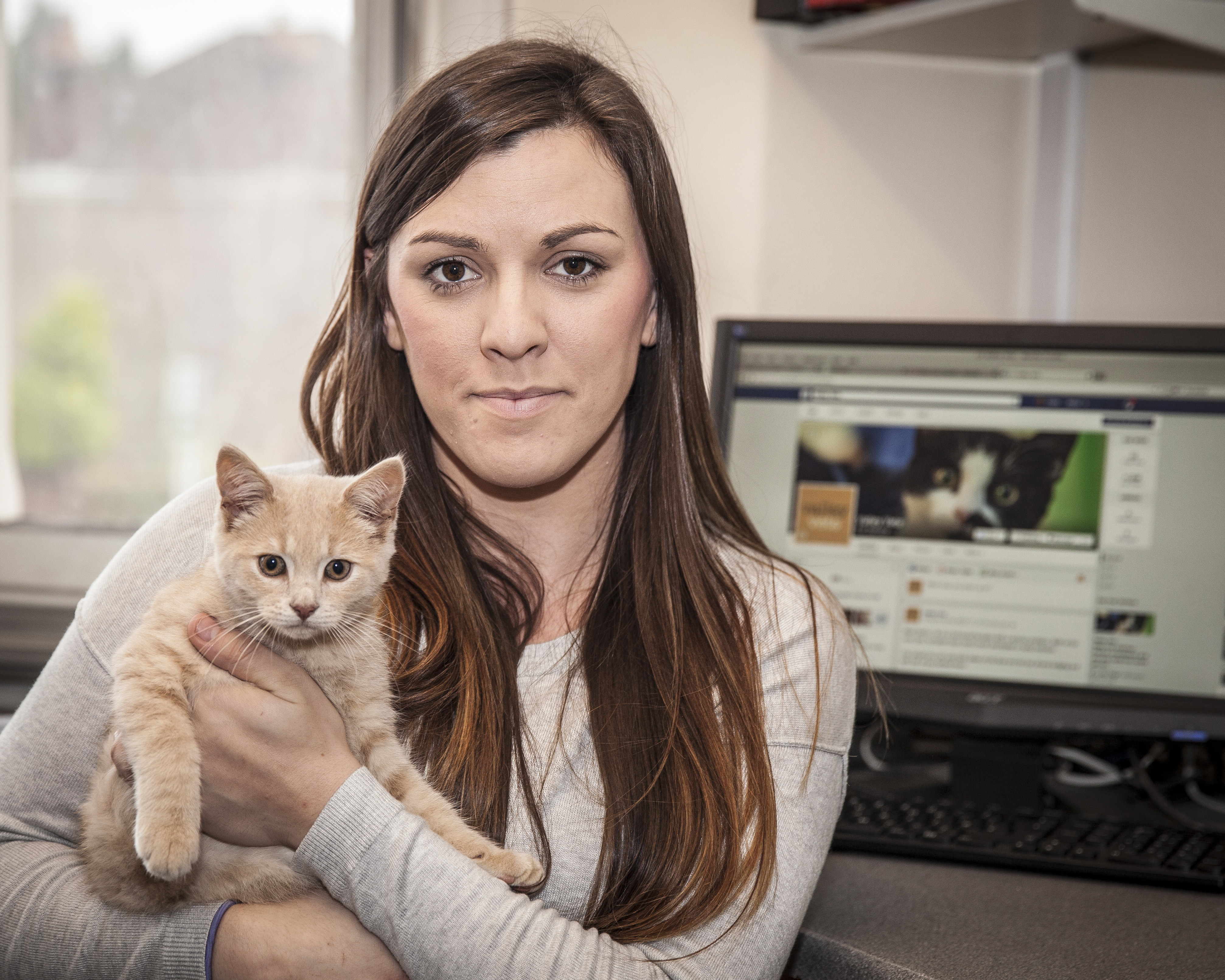 Claire has loved animals her entire life. She has a huge passion for horses and has been riding since the age of seven. As a child, Claire spent all her free time at the farm; this included before and after school every day and she was never to be seen at home on weekends, or during the school holidays.
Claire moved to Galway for two years in 2011 with her childhood sweetheart who she married in June 2015. Before relocating back to Wales, Claire worked as a groom on a show jumping yard and got to spend all her working days with her first love, horses.
She joined Valley Vets as a receptionist in our Pentyrch branch in late 2013. She loves her role and is happiest when cuddling animals and chatting to clients. Claire now works at our Cardiff head office.
Claire has a huge passion for Animal Welfare and works closely with local charity 'Friends of the Animals RCT'. She often runs kitten events in conjunction with the charity and this year has helped to re-home 44 kittens. Over the last six months Claire has also hand reared seven kittens herself which she finds extremely rewarding. Her last hand rear 'Cream Bear', was very poorly with Toxoplasmosis and Claire is very proud of how well he responded to treatment and made a full recovery.
Claire has six pets in total, her horse 'Ashdun', two dalmatians, 'Woody' and 'Maisy', two hand rear kittens, 'Dolly' and 'Cream Bear' and her rabbit 'Casper'.
In her spare time Claire enjoys walking, surfing and generally being outdoors. If you were to ask Claire's family and friends to describe her they would simply say she's 'animal mad'.