Hannah Bentley
Head Vet Tech at our Caerphilly Surgery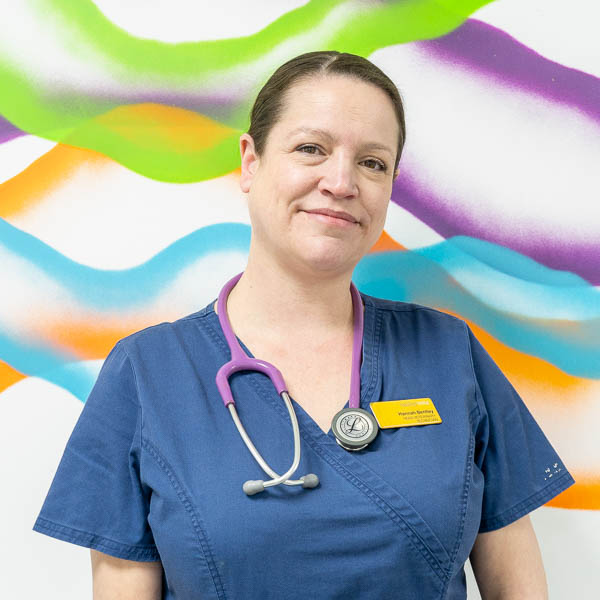 Hannah Bentley was born in rural Yeovil, Somerset and moved to Wales when she was six years old. Animals have always been a big part of life and even though her Dad's goat 'Debbie' would race at her and butt her across the field on daily basis, her love and passion for all creatures great and small never faltered.
Hannah is currently the longest serving member of the Valley Vets team and works in the Caerphilly branch as Head Veterinary Technician. She has hand reared many litters of kittens, three of which she fell in love with and kept - 'Missy', 'Lamby' and 'Minty'.
She is currently studying Anaesthesia and Analgesia with the Collage of Animal Welfare to further her knowledge on her favourite part of practice - theatre.
In her spare time she loves cooking, but more importantly eating. She is obsessed with music and also has a real passion for cars.