Lauren Gale
Registered Veterinary Nurse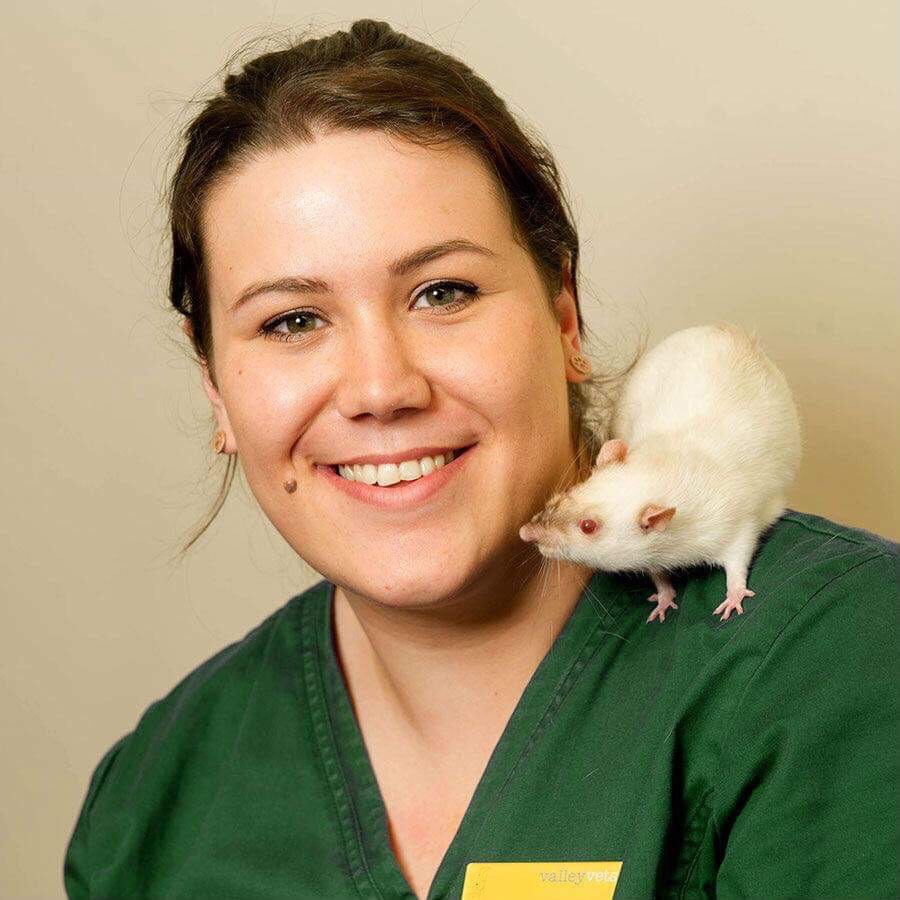 Lauren completed her Zoology degree from Swansea University in 2013, whilst working in a practice in Bridgend. She joined the Valley Vets team in March 2015 and worked mainly at our Caerphilly branch.
In 2019, Lauren proudly took on the role of Exotics Nurse, working as part of our brand new Exotics Team. She is currently studying for her exotics certificates and is thriving in her new role.
Lauren is pet mad and currently has; a cat called Roxy, a dog called Pabs, seven guinea pigs called Monty, Milo, Rupert, Percy, Daisy, Lillie and Lennie. She also has three rats called Romulus, Remus and the most recent addition, Dexter!
Most of Lauren's free time is spent looking after her fur babies at home, exploring Wales with the pooches and she also quite enjoys a cider or two.