Lauren Gale
Registered Veterinary Nurse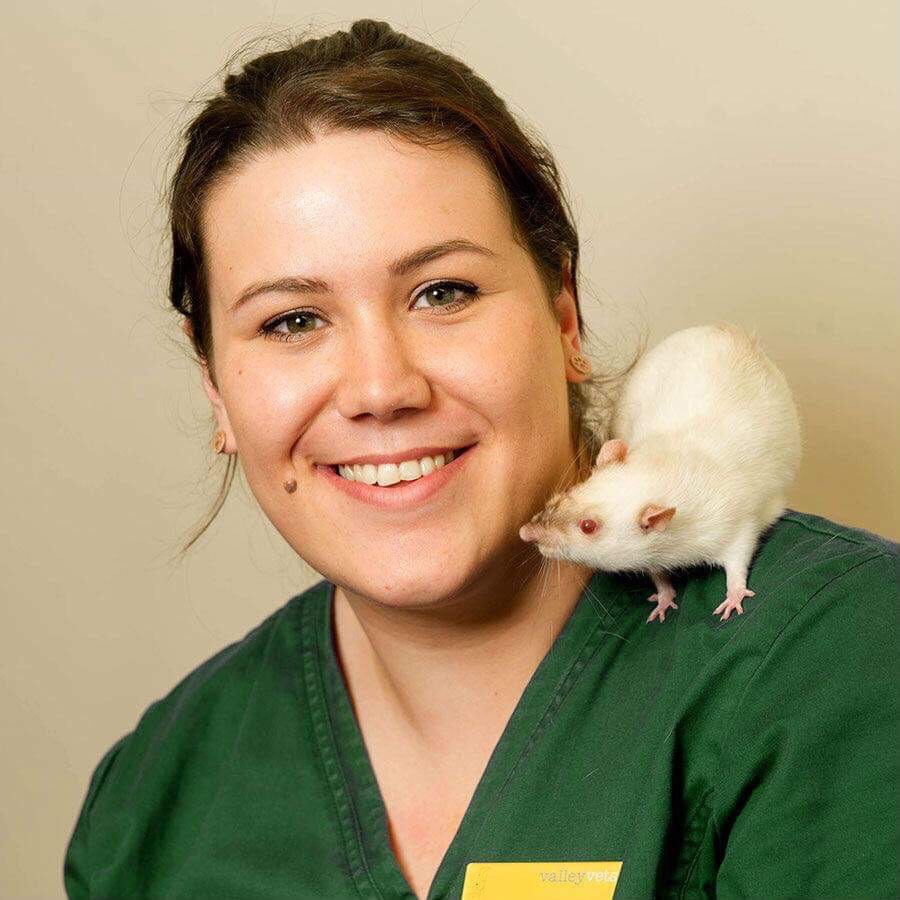 After graduating in 2013 with a degree in Zoology from Swansea University, Lauren joined us in March 2015 after spending 18 months in a practice in Bridgend, and she begins her nurse training in January 2017
Lauren is pet mad and currently has; a cat called Roxy, a dog called Pabs, seven guinea pigs called Monty, Milo, Rupert, Percy, Daisy, Lillie and Lennie. She also has three rats called Romulus, Remus and the most recent addition, Dexter!
Lauren's hobbies include horse riding, jewellery making and spending time with her pets.