Nadine Davies
Registered Veterinary Nurse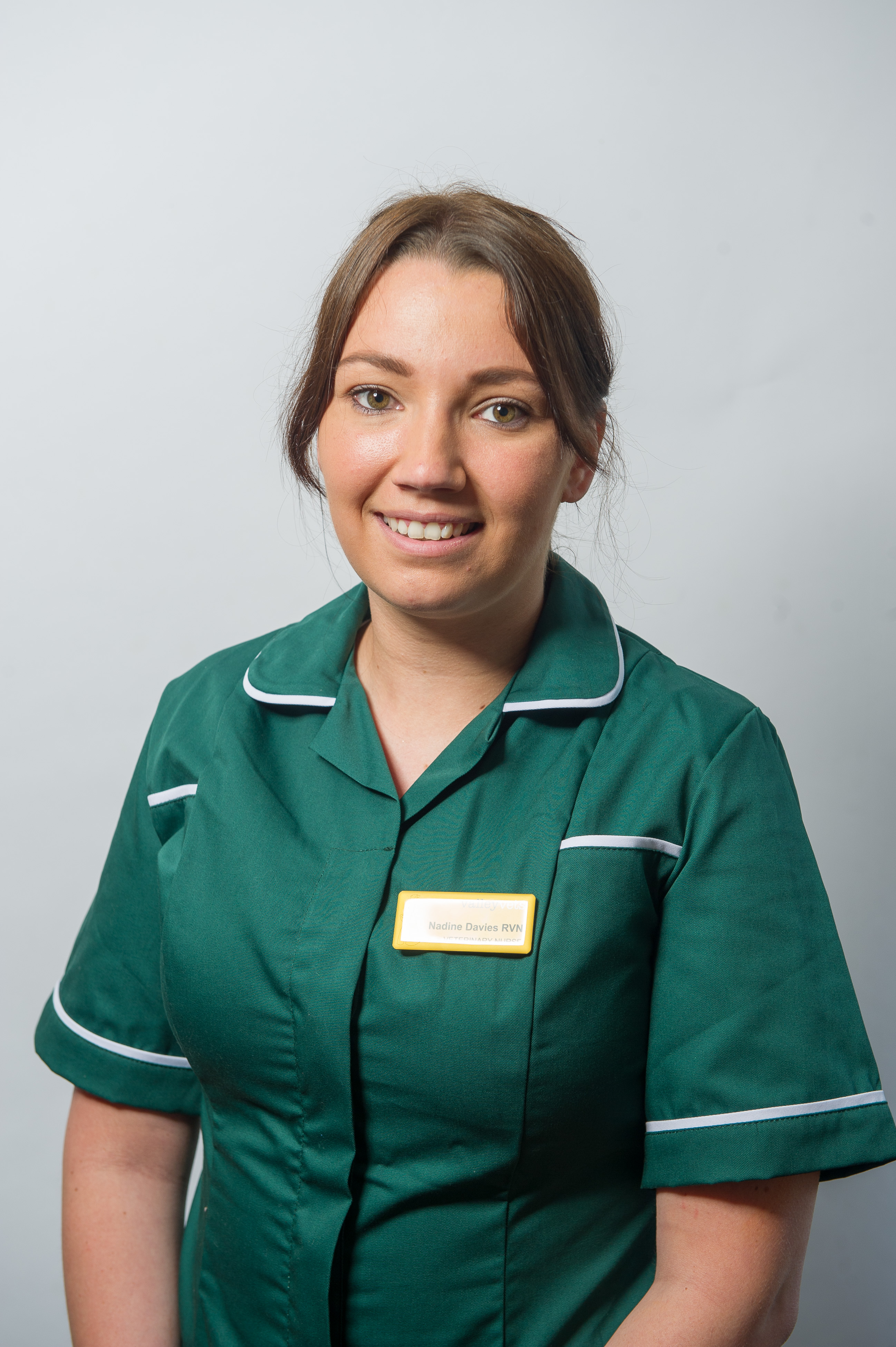 Nadine grew up in the South Wales Valley's and is a fluent welsh speaker. From the age of four, Nadine has never been without a pet and has always had dogs, small furies, fish and a horse.
When her own four legged friend Cassie suffered a broken leg Nadine was inspired to help. She cared for her puppy at home and seeing her recover from the ordeal made her determined to turn her passion for animals into a career.
In 2011, Nadine joined the team at Valley Vets as a Receptionist with a goal to become a Trainee Veterinary Nurse. Within three months her wish came true and she began to pursue her true vocation. She has since qualified to become a Registered Veterinary Nurse.
Since starting work at our Cardiff branch, she has re-homed two bunnies and a guinea pig and also found a new love for the less furry critters - reptiles and birds. Nadine has a particular interest in lizards and parrots.
Nadine continues to have a soft spot for any puppy or kitten that enters the building and has hand reared many kittens herself. No matter the age or size of the pup, Nadine can always be found cuddling and kissing them.
Nadine has a thirst for knowledge and can often be found shadowing our Head Nurse, Claire Ashworth, gleaning all kinds of information and offering to help out or try new things.
Nadine's colleagues would describe her as fun, friendly, outgoing and caring. She is always making the team laugh, whether it be with her, or directed at her. Nadine thoroughly enjoys her role, but to her it is so much more than a job; it has become her passion.