Lauren Evans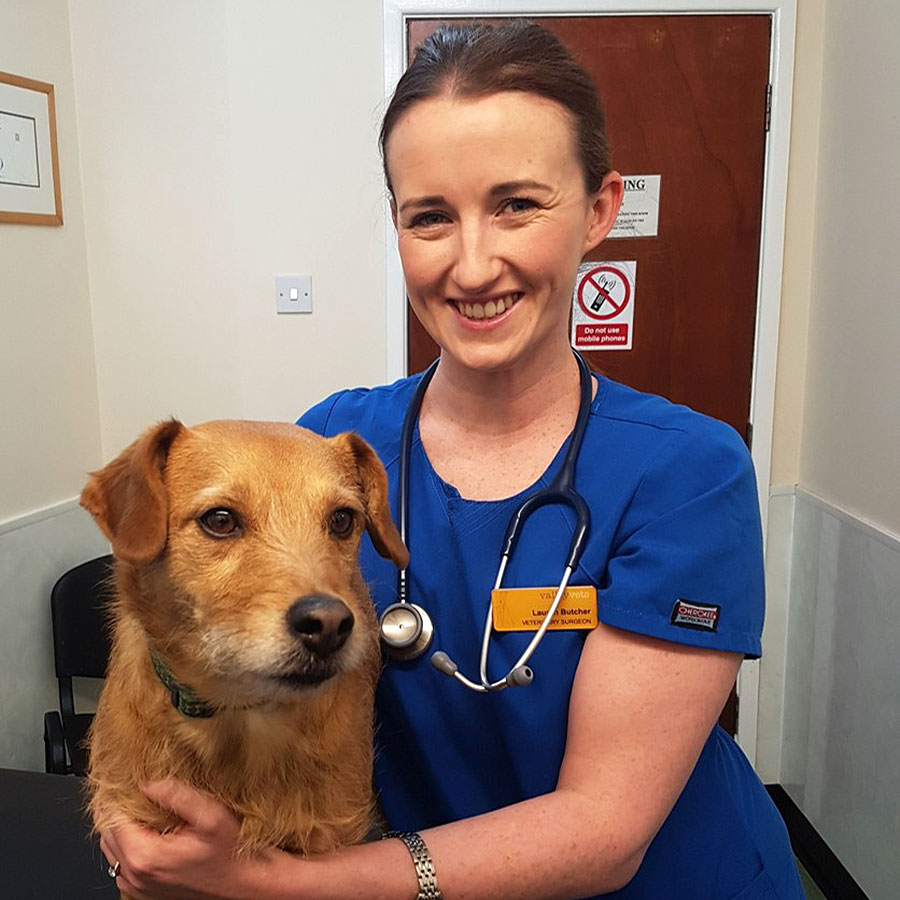 Lauren grew up in the South Wales Valleys and always had a love for animals from a young age. She constantly nagged her parents for four legged companions and consequently has never been without a pet, since the age of five.
Lauren started working in a veterinary practice as a kennel assistant at the age of fifteen and went on to study Veterinary Medicine at The Royal Veterinary College, London in 2004. Since graduation in 2009 she has remained close to her roots, working initially in the Blackwood area, before joining the Valley Vets team in 2014.
Lauren enjoys all aspects of general practice, particularly internal medicine and has recently completed an RCVS Certificate in Advanced Veterinary Practice. 
Outside work, Lauren devotes her time to her dog,'Doug', a seven year old rescue terrier that, although not the brightest boy in the world, is ever the more special for it.
She has a love for travelling and has recently completed a dream trip to Cuba, falling in love with the city of Havana. Lauren loves to ski and is also an avid supporter of Welsh rugby - trips to the Millenium Stadium being a regular fixture in her calendar.