Cathy Loveless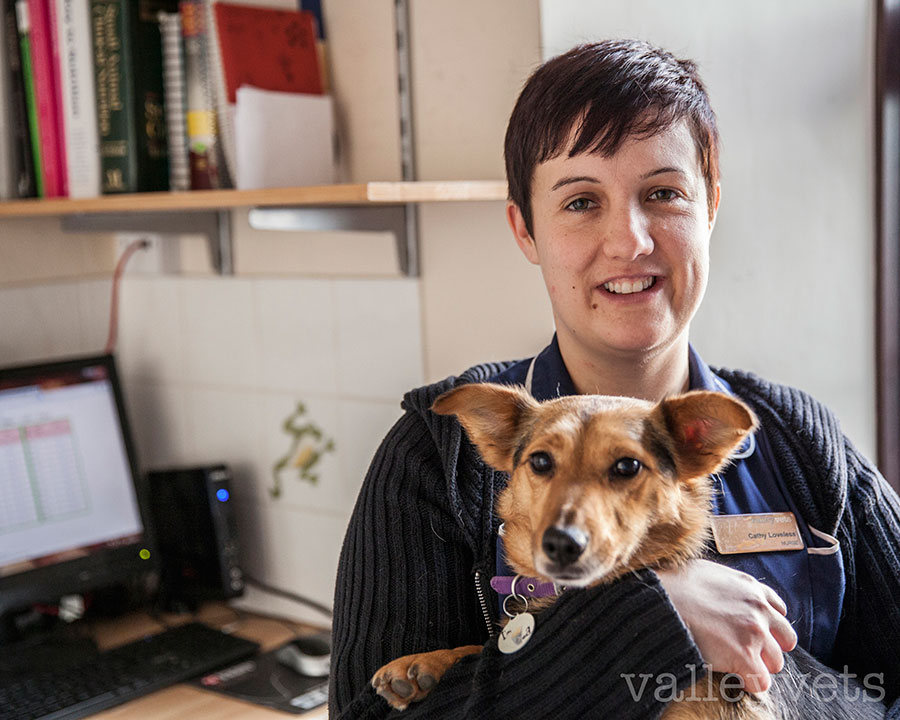 Cathy started in vet practice back in 1999 on a work placement at a veterinary surgery in Barry and was quickly offered a full time position there as a trainee veterinary nurse. She worked and lived above the practice for the next year before moving back to Pentyrch when Caroline O'Connor's veterinary practice opened there in 2001.
Since then Cathy has remained working in our Pentyrch practice, as a familiar friendly face in this village community.
During her time at Valley Vets, Cathy has enjoyed hand rearing and fostering numerous puppies and kittens for the RSPCA and local charity 'Friends of the Animals RCT'.
Cathy has always had a passion for animals and has numerous pets of her own including her two dogs; 'Buffy' and 'Norman' and two British Shorthair cats; 'Magic' and 'Bumble'.
In her spare time Cathy enjoys dog walks on the beach, horse riding and spending time with her daughter Lauryn.