⭐️⭐️⭐️Exciting News⭐️⭐️⭐️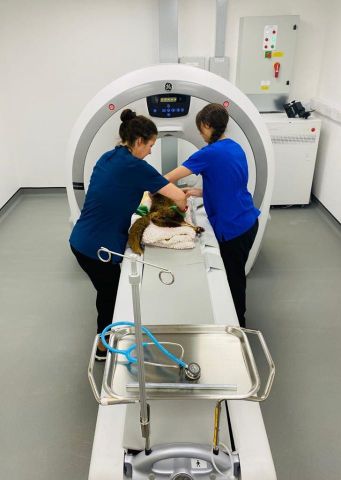 We are extremely pleased to announce that our advanced imaging suite housing our CT scanner is now up and running.
Our project development team have worked extremely hard to get this service available and we are so proud to be the only veterinary hospital in Wales with this state of the art imaging on site.
As this service is in high demand we knew we had to move fast to be able to continue offering this fantastic service to our patients.
Our clinical team are now working their way through our waiting list as quickly as possible. If you have a pet that requires CT imaging please ask your veterinary surgeon to arrange a referral to us.