Ferret Neutering - What is best?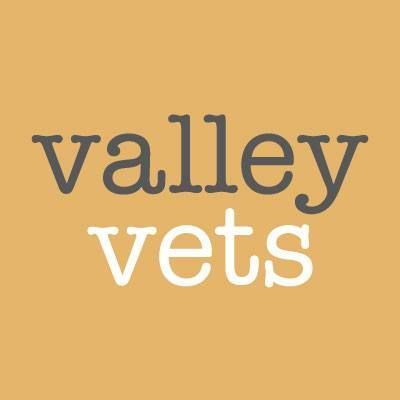 FERRET NEUTERING.
WHAT IS BEST – surgical or chemical?
SURGICAL NEUTERING IN FERRETS (JILL SPAY OR HOB CASTRATION) CAN POTENTIALLY INDUCE ADRENAL DISEASE LATER IN LIFE.
IF A JILL HAS BEEN IN SEASON FOR SOME TIME, PERSISTENT LEVELS OF HIGH OESTROGEN CAN CAUSE PROFOUND BONE MARROW SUPPRESSION AND FATAL ANAEMIA.
Valley Vets advise against ferret castration and spay, unless there is a medical reason for surgery (i.e. pyometra, testicular tumor, etc).
Recent research concludes that there is a high incidence of adrenal gland disease associated with surgical neutering in ferrets, especially if they are neutered pre-puberty. In most cases sexual maturity occurs at 8-9 months old.
The preferred alternative is temporary chemical neutering by introducing a subcutaneous implant under the scruff (Suprelorin 4.7mg , or 9.4mg - deslorelin acetate implant).
The implant is slightly bigger than a microchip.
THE BEST TIME TO PLACE THE IMPLANT IS OCTOBER/NOVEMBER, WHEN FERRETS ARE NATURALLY ACYCLIC (no reproductive activity at all). If placed at this time, the 4.7mg implant will usually last APPROX 2 YEARS AND THE 9.4MG IMPLANT WILL USUALLY LAST APPROX 4 YEARS. THERE IS, HOWEVER, VARIATION BETWEEN INDIVIDUALS.
The implant can be placed at other times of the year ***. If placed outside the acyclyic october/november period, the implant will usually last for two breeding seasons (4.7mg) or four breeding seasons (9.4mg) - this would include the current breeding season.
OWNERS MUST BE VIGILANT TOWARDS THE END OF THE EXPECTED IMPLANT LIFE AND WATCH VERY CAREFULLY FOR ANY SIGNS OF SEXUAL BEHAVIOUR, OR SEXUAL CHANGES.
The need for subsequent implantations should be based on visual signs of hormonal activity (eg testis enlargement, vulval swelling) and/or sexual behaviour.
Male Infertility is achieved between 5 weeks and 14 weeks after initial IMPLANT PLACEMENT under laboratory conditions. Treated hobs should therefore still be kept away from any jill on heat within the first three months after initial treatment. This is another reason to place implants in October/November, if possible, as separation is then not needed. A separation period is not normally needed after repeat implants.
It is important to remember that there is a small chance that any mating occurring 16mths AFTER IMPLANTATION may result in pregnancy.
Following implantation there is a short-term, temporary surge in hormones, USUALLY LASTING AROUND TWO WEEKS – this may result in short-term, temporary testis enlargement, OR vulval swelling and sexual (ANTI-SOCIAL) behaviour.
*** AN IMPLANT MAY BE USED TO STOP A SEASON, BUT ONLY IF THE JILL HAS BEEN IN SEASON FOR LESS THAN THREE WEEKS. never USE AN IMPLANT IF THE JILL HAS BEEN IN SEASON FOR THREE WEEKS OR MORE. (Bone marrow suppression starts 4-5 weeks into any season and the implant will cause a temporary surge in oestrogen for 2 weeks after placement)
The site of implantation may be slightly sore for 7-14 days after placement. OTHER SIDE EFFECTS ( E.G. PSEUDOPREGNANCY) ARE RARE.
This implant has been used for more than ten years by Australian vets and HAS BEEN WIDELY used in the UK and other EUROPEAN countries FOR at least SIX YEARS. However, it is un-licensed in JILLS. THE 9.4MG IMPLANT IS LICENSED FOR USE IN HOBS. (THE 4.7MG IMPLANT IS NOT LICENSED FOR either HOBS OR JILLS).
The implant can be inserted conscious but ferrets have a very thick skin on the scruff. For this reason, we recommend implantation under a very short general anaesthetic.
The cost for the implant will be the same, WITH OR WITHOUT AN ANAESTHETIC . We do not charge for the anaesthetic.
If an owner opts to have an implant placed without GA and an implant is wasted due to the ferret struggling during implantation, then the owner will be charged for any wasted implants. THE IMPLANT HAS TO BE PLACED UNDER STERILE CONDITIONS AND THIS CAN BE VERY DIFFICULT IF THE FERRET IS wriggling .
PRIOR TO ANY GENERAL ANAESTHETIC, ferrets should be starved for 4 hours only – NO LONGER THAN THIS, otherwise their blood glucose levels may drop too low.
If an owner wants to discuss in detail about the pros and cons of the procedure they should book an appointment with a vet first. If this is the case, a "PRE-OP CHECK BY VET" consultation fee will be charged; the ferret will also be clinically examined. Please note that this consult is not compulsory. Some owners are well aware of the above INFORMATION and they just want the implant to be inserted.
SUPRELORIN IMPLANTS ARE ALSO INDICATED:-
TO HELP TREAT ADRENAL GLAND DISEASE
TO HELP PREVENT ADRENAL GLAND DISEASE IN A NEUTERED FERRET