Hamster Tales...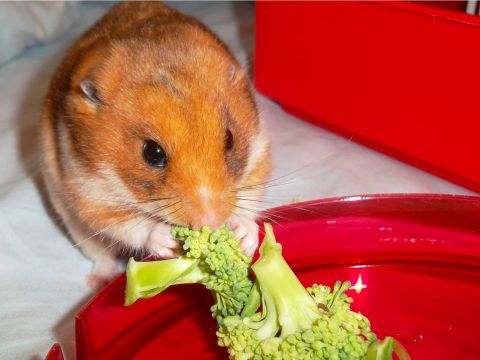 Grateful owner, Natasha Harding, recently wrote to us here at Valley Vets following the sad loss of her beloved Archie. This is what she told us…
Archie was a unique hamster – for a little guy, he had a big personality and a very tough character. He had a real zest for life and a fighting spirit. His first visit to Valley Vets was due to a spinal injury, resulting from a fall. We weren't even sure if he would survive his injuries, but within a week he was virtually back to normal.
Archie lived to be about three years old, but, over the last year of his life, he suffered from several conditions, including recurrent urinary infections and various tumours. His most troublesome tumour was located near his tear duct in his eye. It resulted in some unpleasant symptoms, such as bleeding from his eye. It never seemed to bother Archie, though.
Despite all of his problems, Archie exceeded all of our expectations and continued to enjoy life. Through medication and the excellent care he received from Valley Vets, we were able to make his final year comfortable and happy for him.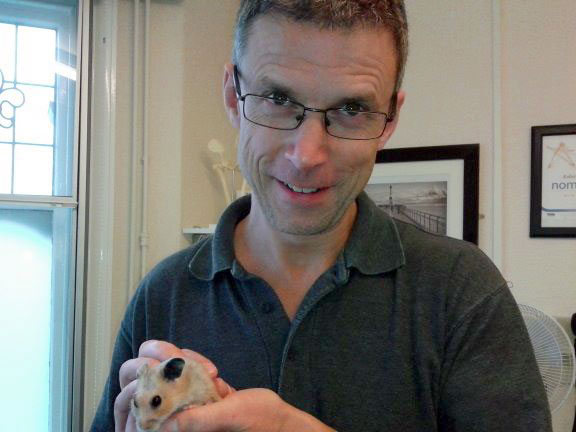 I am very grateful for all that the staff at Valley Vets did for Archie, and for all the kindness shown to us. Mark was brilliant with Archie and I was always aware that Archie's well-being was his number one priority. He was also very patient with me, as I often had a lot of questions and was often anxious about how to best care for Archie.
Archie's favourite activities were sleeping and eating boiled peas and sweetcorn. He is very missed, but I am glad that we were able to do so much to keep him happy for such a long time.