Hospital Status in Cardiff and Ystrad Mynach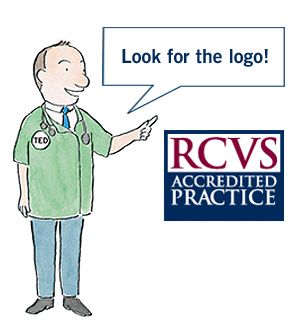 At Valley Vets we continually strive to offer the best, and most up to date care for all our patients and that is why we voluntarily joined the Practice Standards Scheme when it was launched in 2005.
The Practice Standards Scheme is run by the Royal College of Veterinary Surgeons and it was set up to establish a quality assurance framework to promote and maintain the highest standard of veterinary care, and to give clients a greater choice by making more information about veterinary practices available to the public.
We have just undergone inspections in our Cardiff, Ystrad Mynach and Caerphilly surgeries and are aiming to have our new surgery in Pentyrch inspected as soon as possible. Our Cardiff and Ystrad Mynach surgeries have obtained the highest level of accreditation and are now registered as Small Animal Hospitals.
To become a Hospital accredited under the scheme we had to meet the following extra criteria above the criteria needed to be accredited as a General Practice:
Nursing staff must be present on the premises 24 hours a day and a veterinary surgeon must be available 24 hours a day. (This was the only criteria we were not able to fulfil in our Caerphilly surgery).
Clinical standards must be maintained and improved by monitoring performance and outcome of treatments.
The availability, overall quality and range of equipment were checked.
The standards of the premises and facilities were vigorously examined, with emphasis on cleanliness and sterility.
We provide the same standard of care in all our surgeries and our Caerphilly surgery has again been accredited as a General Practice. It was only the criteria of having a nurse on the premises 24 hours a day that we could not fulfil in Caerphilly.
We will continue to voluntarily subject our surgeries to rigorous external and independent inspections as proof of the high standard of veterinary care we aim to provide.