New Team member...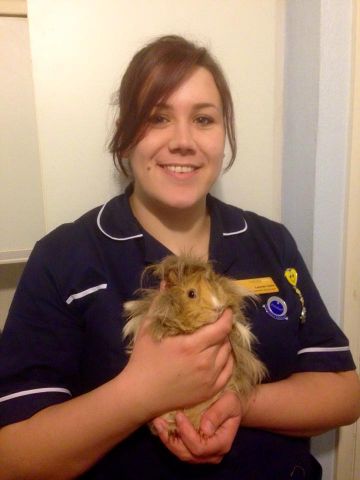 Introducing our new Animal Nursing Assistant, Lauren Gale.
Lauren has been in practice for a year and a half after completing her Zoology degree. She's also worked as a part time Animal Care Assistant at a local vets in her home town near Bristol.
Lauren has a cat called Roxy, a dog called Pabs, six guinea pigs called Monty, Milo, Rupert, Percy, Daisy and Lillie. She also has a gerbil called Murphy!
Lauren's hobbies include horse riding, jewellery making and spending time with her pets.
Welcome to the VV Team.