Nurse Awareness Month!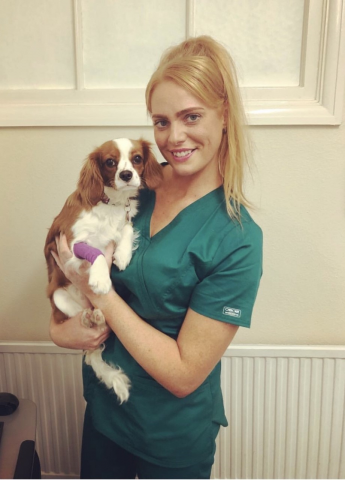 ⭐Jennifer Evans - RVN at Valley Veterinary Hospital⭐
Jen has been in practice for 14 years and qualified as an RVN in 2018! She trained at Abbeydale college and was required to complete a minimum of 1,800 hours of practical experience through a placement within a veterinary practice.
In her words, 'Being a veterinary nurse is amazing and such a fulfilling role, The ABSOLUTE BEST part is actually the simplest thing. To see an animal in its owners arms, or on a lead or in a carrier, happy and healthy and going home. That, after all, is my goal. Veterinary nursing is a rewarding career that offers variety and daily contact with animals and their owners. It can be tough at times but is totally worth it.'
Jen loves working with animals and enjoys the hands on part of her role. Seeing an animal going home happy and healthy because of your work is a brilliant feeling. She also loves being part of a team and working together to resolve problems and help patients.
In her spare time, she enjoys spending time with her family and her fur babies, walking and exploring new places.
​Over the years, Jen's hand reared 6 litters of kittens and 1 litter of puppies. She's had a little break from hand rearing as her last fur baby refused for her attention to be taken by any others.