Nurse Awareness Month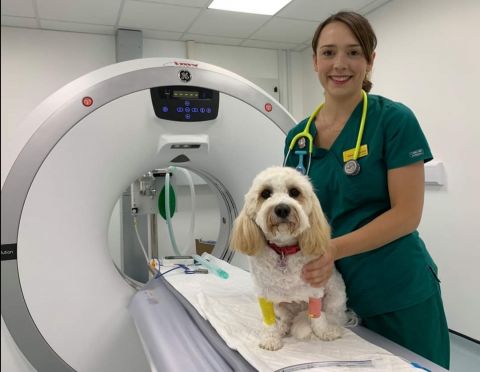 ⭐Rebecca Davies - RVN at Valley Veterinary Hospital⭐
Rebecca has been an RVN for almost a year and a half and has been in practice for over 6 years. She trained via the diploma 2 year course.
Her hew words the best thing about being an RVN – 'the opportunity to improve the health and welfare of animals on a daily basis. Educating owners on how to provide their pets with a good quality of life'.
Her main interests are anaesthesia & surgery and she is hoping to increase her knowledge of anaesthesia by doing a certificate in the future.
She has a very naughty Beagle called Bruce who is 15 years old. But also looks after a little paraplegic dog called Ozzy. He had a spinal injury around 4 years ago and has his own set of wheels. He is extremely happy and his owner and Rebecca provide him with a very good quality of life.