Twit Twoo...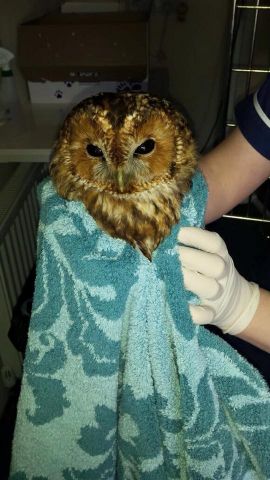 Twit Twoo…
This little tawny owl was brought in to our Cardiff Hospital today, by a concerned client who had found it caught in debris near Castel Coch.
The owl had no obvious wounds but was very quiet.
The RSPCA have kindly taken the owl to a nearby wildlife rehab centre.