VV Team get a warm reception at local school...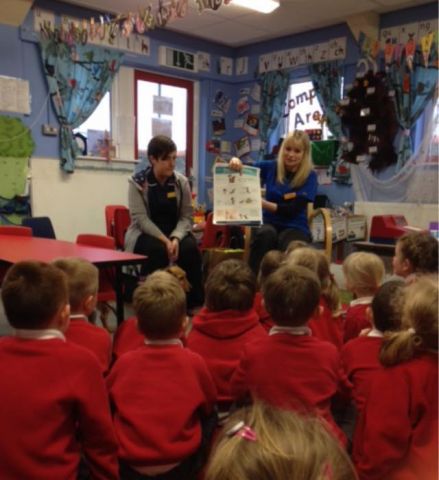 Karen and Cathy from our Pentyrch Practice visited Pentyrch Primary School recently to help the reception class learn about being a vet and how to be a good pet owner.
The children enjoyed learning about feeding pets, how to approach and meet dogs safely and how to look after guinea pigs and rabbits.
Karen also explained when to take your pet to see the vet, how they are examined and what could be wrong with them. The Children enjoyed listening to Buffy's heart beat with a stethoscope, trying on surgical masks and bandaging some poorly teddy bears! Karen then read a story about unusual pets.
Karen and Cathy (as well as Cathy's dog Buffy, and Guinea pigs Dave and Rodger) all had a lovely time and hope the children all enjoyed themselves.