Greg Dixon
MA VetMB CertWel PhD MRCVS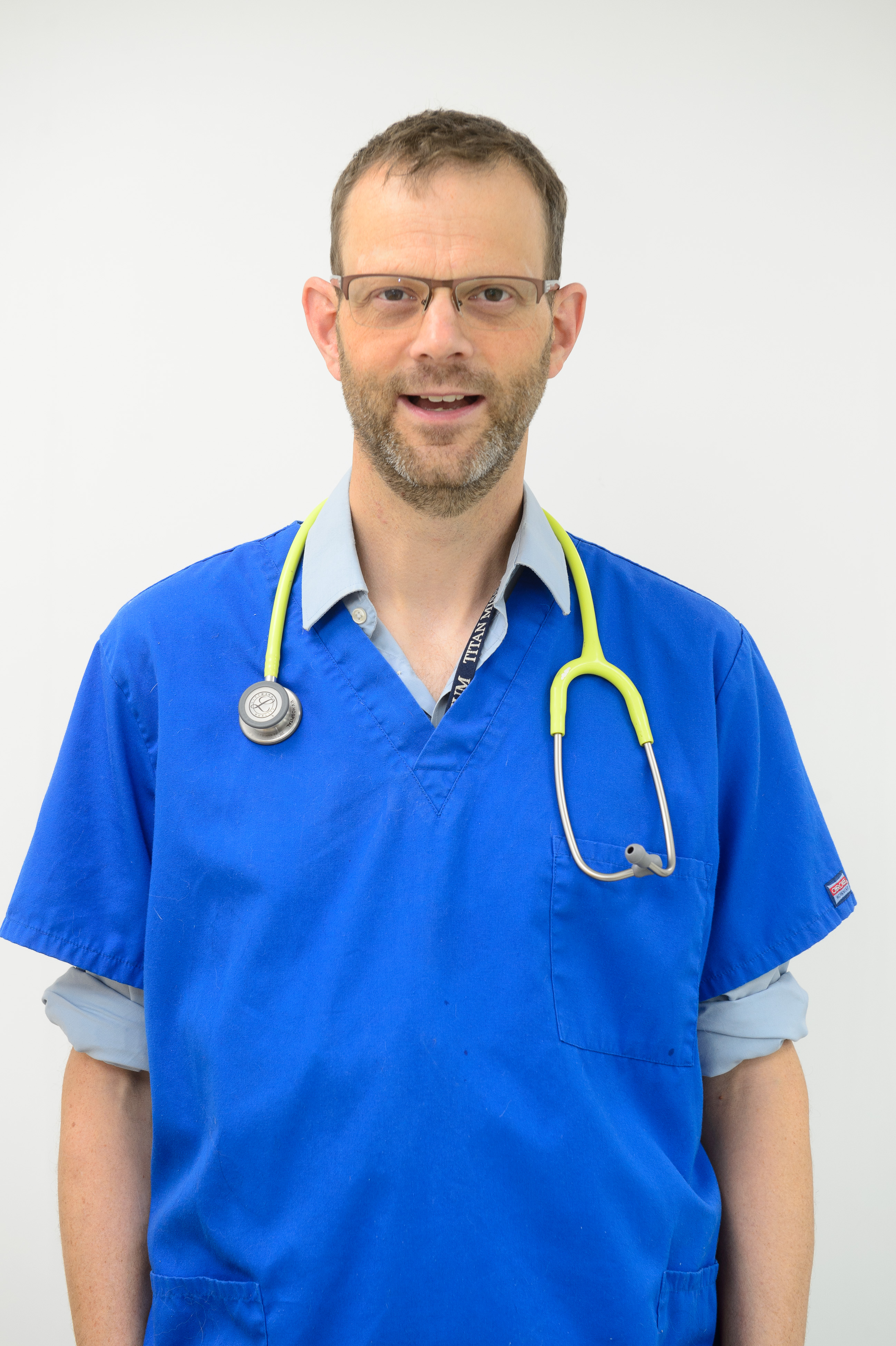 Having been impressed by the tender mercies administered to his beloved dwarf rabbit "Hunny Bunny" by a white-coated  figure, Greg decided at a young age that he too wanted to be a vet.
He became the first ever male 'Saturday Girl' at his local practice in Hertfordshire, honing his reception and kennel-maid skills; now, sadly atrophied. Simultaneously, he milked a local herd of Jersey cows every Sunday afternoon: Myrtle was his favourite as she scratched his back most obligingly. Needs must, and he became quite a dull sixth former in order to win a place at Cambridge Vet School.
Graduating in 1995, he started in mixed practice with stints in Oxfordshire, North Yorkshire and East Sussex, which is where in 2001 his first son arrived. During this time he became fascinated by the subject of animal ethics and gained the RCVS Certificate in Animal Welfare Science, Ethics and Law in 1999. He briefly left full time clinical practice to complete a PhD at Bristol Vet School in 2004.
By now two more children had happened along. With his cow days behind him, Greg followed his interests in small animal medicine in South Wales, where his wife had grown up.
Greg has worked at Valley Vets since 2011 and is happiest with an ultrasound machine probe, or endoscope in his hand, trying to work out what's going wrong inside his patients.
Greg can give a mean rendition of Ivor the Engine on his bassoon and can sometimes be seen cycling the streets with his border terrier 'Gwen' behind him in the 'Gwen-mobile'.
As a younger chap, Greg wanted to change the world: nowadays, he's settling for a kitchen-diner knock-through.