Clucky escape...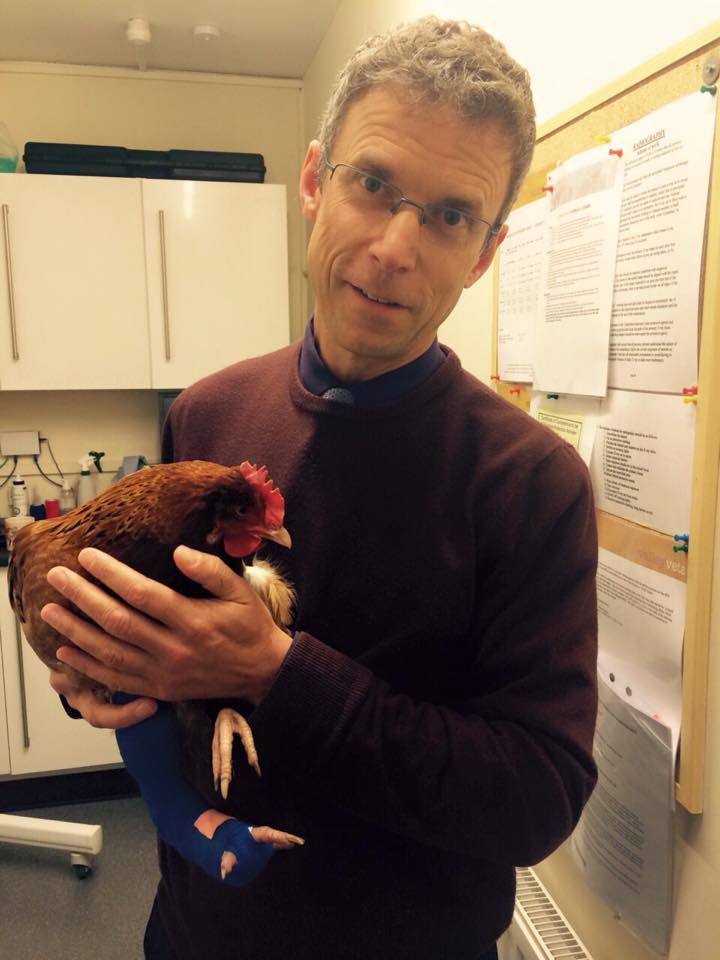 This is Henrietta.
She was attacked by a fox recently and hid away from her owner after the attack.
Vets Mark and Rob examined her and gave her an anaesthetic to allow them to treat her injuries. She had some cuts and bruises, but had also broken her right leg.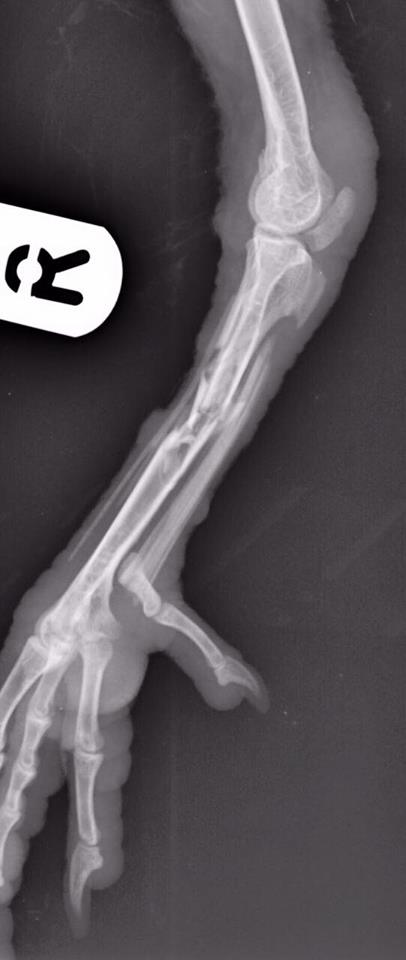 We have placed a splinted bandage and are hopeful she will make a good recovery.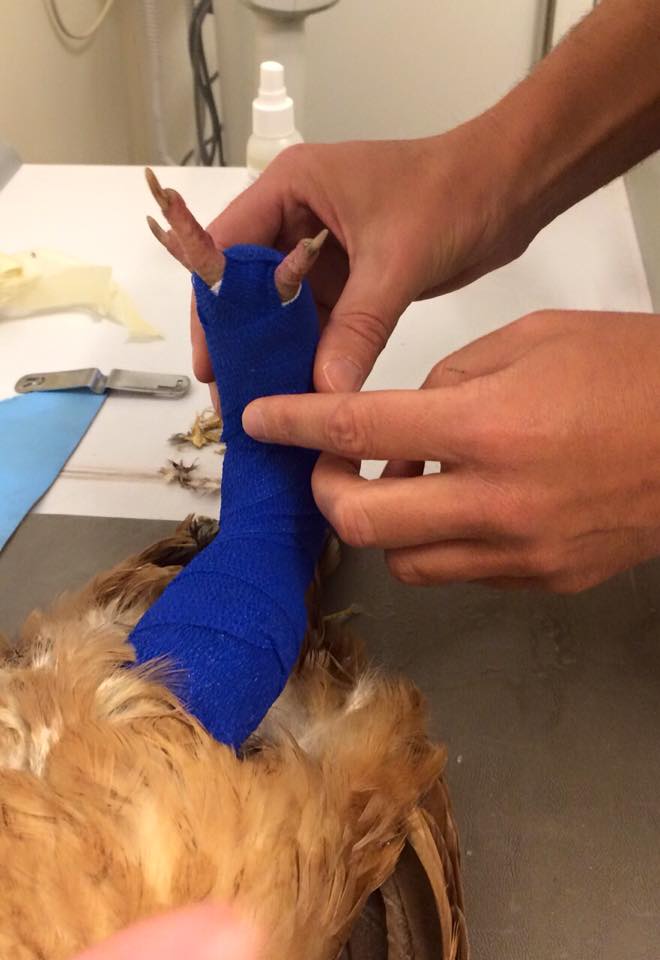 Get well soon Henrietta.