Creating a splash...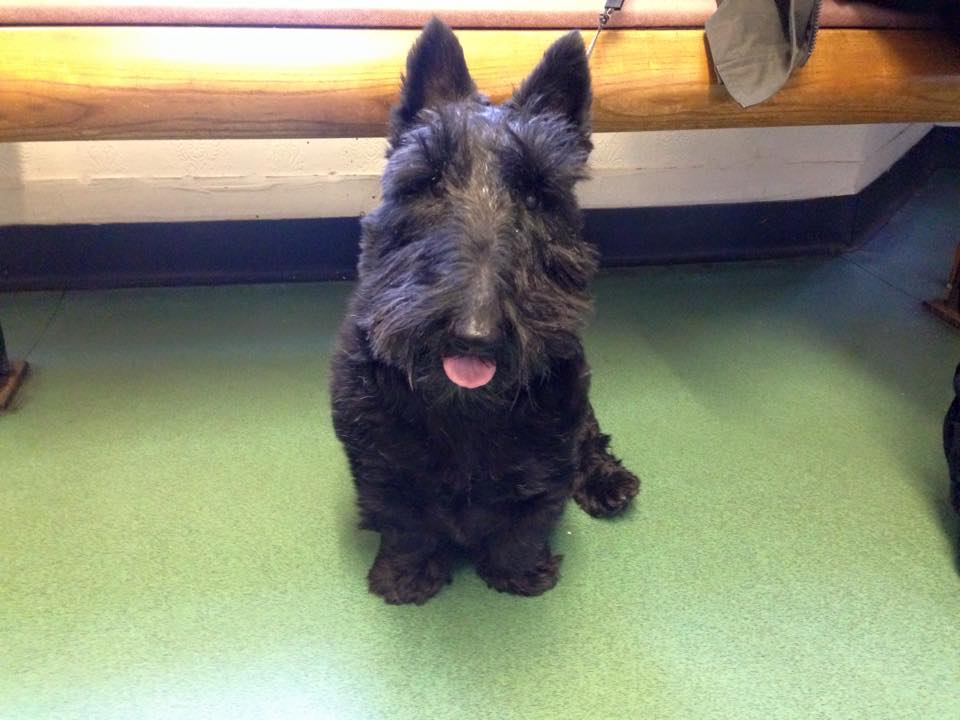 Ernie's mum brought him in as an emergency appointment to our Cardiff Hospital recently after a very serious accident whilst out on his walk. Ernie had fallen into the River Taff, which after all the heavy rain recently was very fast flowing with strong currents.
Ernie had got himself in to some trouble and was submerged face down in the water, not showing any signs of trying to swim. Luckily a passer by heroically jumped in and pulled Ernie to safety. When Ernie arrived at our Cardiff Hospital he had regained consciousness but was in shock, cold and very wet. Ernie was admitted straight away for blood tests, antibiotic treatment and warm intravenous fluids via a drip.
In cases of near drowning the first 24 hours are critical as inhaling water can damage the natural lubricants in the lung. Ernie needed medication through the night to clear excess fluid in the lungs. He responded well to treatment and was discharged two days later.
Ernie and his mum have since been in to see us for a check up and we're delighted he is back to his bright and bouncy self.
Ernie wanted to say a special thank you to the vets, nurses and everyone that cared for him and his mum very generously sent a huge box of Thornton's chocolates for the team to share.