Courageous Casper..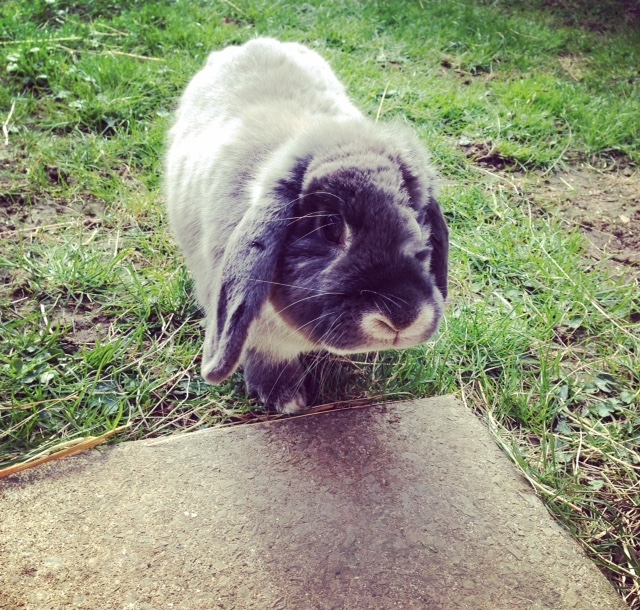 This is Casper, an 8 year old bunny owned by Claire from our Cardiff Hospital. Claire has owned Casper his whole life and he's even travelled to Ireland to live for two years. He's a very socialable bunny and enjoys the company of Claire's other pets - Woody and Maisy the Dalmatians and the cats Dolly, Olly and Cream Bear.
Casper was quite unwell recently due to an injury to his right eye. Following examination by our vet Mark and the use of a veterinary specific tonometer to check the pressure in his eye, it was decided Casper's eye would need to be removed.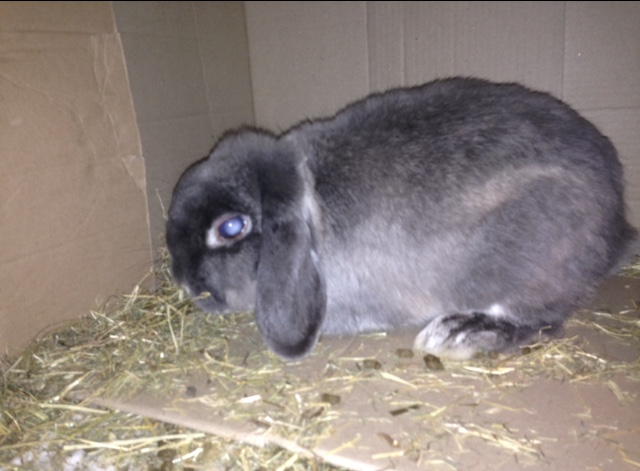 All surgery carries a risk, but especially for bunnies. However, due to the pressure building in Casper's eye and the pain this was causing, we had no other option.
Casper's surgery went very well and he recovered very quickly. Thankfully the results from the lab were also good news.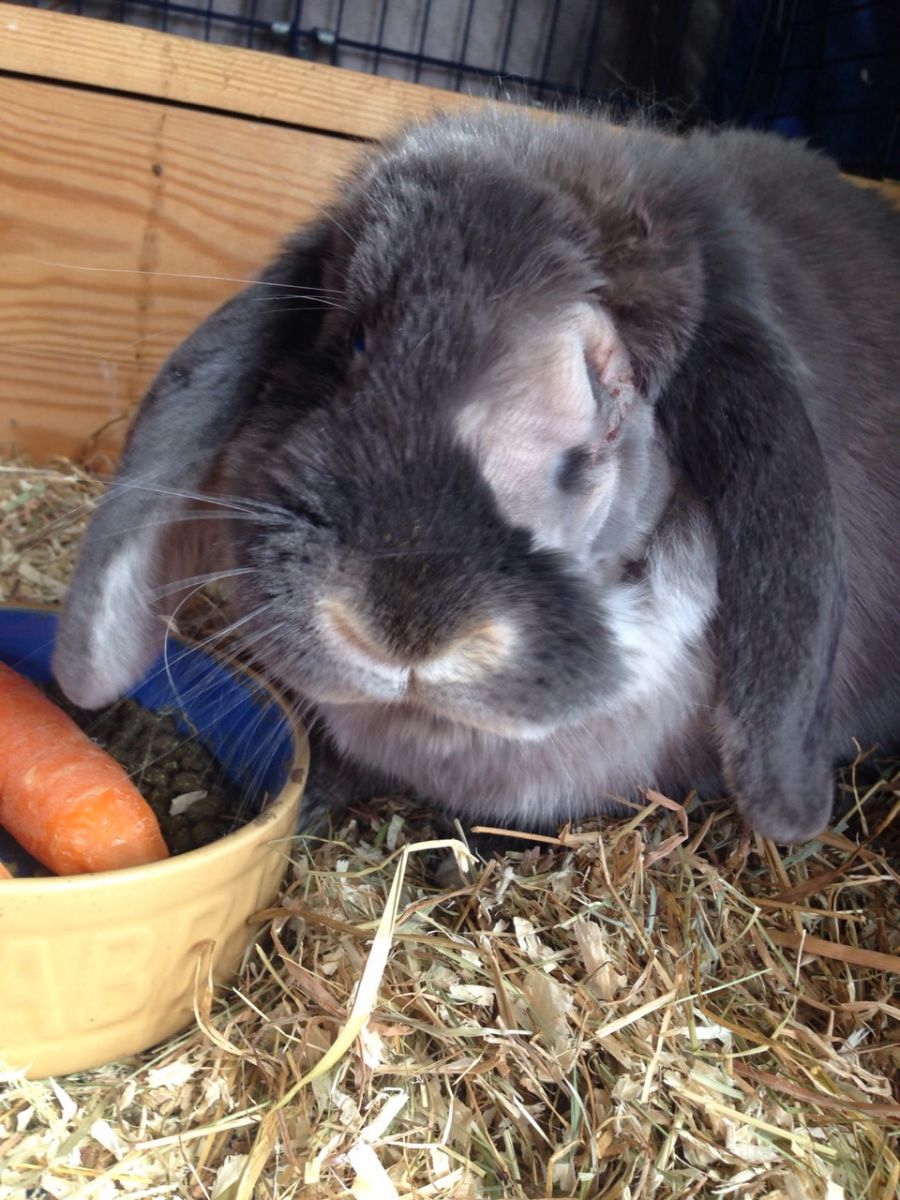 He's now fully recovered and the fur has almost grown back over his eye. He's hopping around happily and playing with Woody, Maisy, Dolly, Olly and Cream Bear.