Marley on the mend...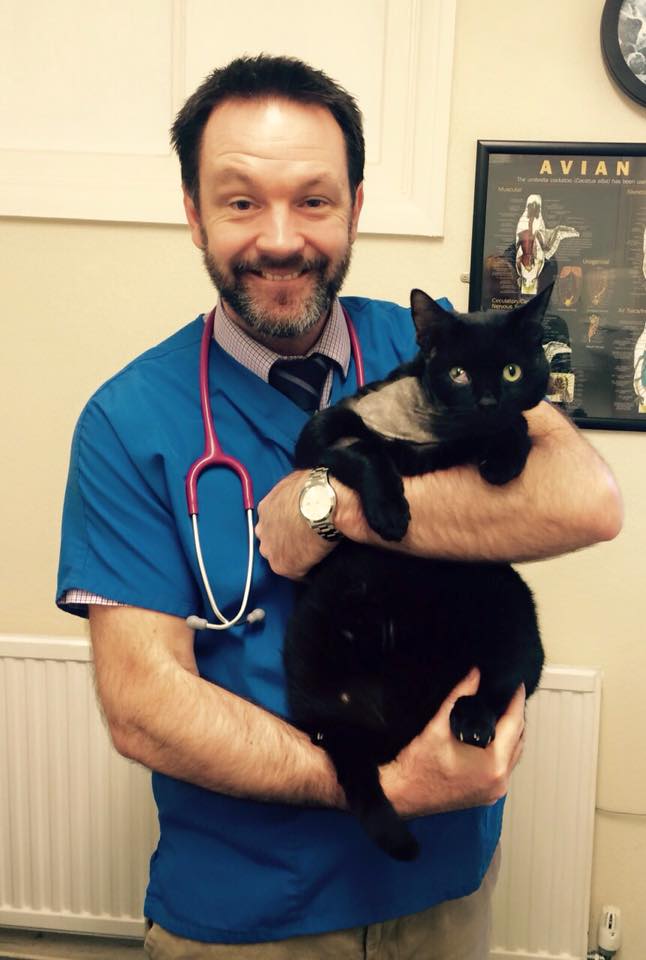 Vet Rob Harry with Marley the cat.
Marley was treated recently by Rob suffering from a deep seating infection in his inner ear. The infection was so severe, that it had spread into his meninges (brain covering) and was affecting the nerve supply to his tongue.
Rob carried out a procedure that is new to us here at Valley Vets. It's called a Ventral Bulla Osteotomy and involved Rob drilling into the base of Marley's skull to open the inner ear and drain the infection.
Surgery went well and Marley is recovering at home. The infection has damaged some nerve supply to his eye, hence the squint, but we hope this will improve in time.
Rob learned this and many other new techniques while completing his Post Graduate Certificate in Surgery which he obtained in November.
Marley and his owner were very pleased that we could offer this procedure here and avoid referral.