Elvis has left the building...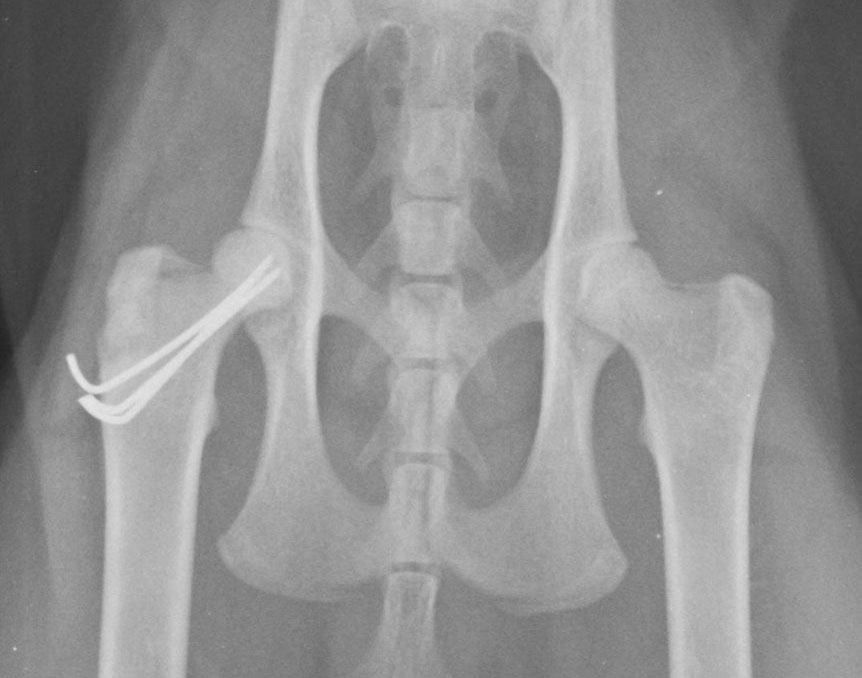 Elvis is a young and mischievous cat who recently wandered off from his home in the dark and we suspect, had a nasty run in with a car.
His worried owners brought him in marked with blood, with scuffed nails and unable to use his right hind leg. After painkillers, intravenous fluids and being stabilised over night, he was anaesthetised and xrays showed that he had indeed fractured his hip. (Pictured)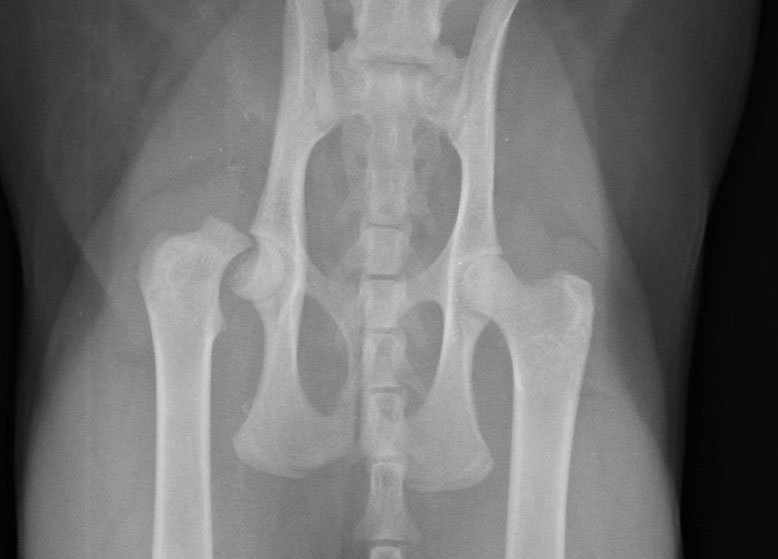 Fortunately for Elvis, Rob Harry, one of our Cardiff vets, is studying for his General Practitioner Certificate in Surgery. So after seeking specialist advice from Langford Veterinary Services (University of Bristol) Rob decided to repair Elvis's fracture.
Usually for this type of injury, it would involve removing the hip joint and allowing the muscle to support the leg eventually allowing a false joint to develop. This is a relatively straight forward procedure and small dogs and cats will recover very well. However, this is not as good as fixing the fracture and maintaining a normal joint.
Rob used three very small pointed pins to lock the fracture back in place during the operation. Elvis did extremely well through his anaesthetic and xrays taken immediately after surgery (pictured) showed good alignment of the fracture.
Rob discharged Elvis on painkillers and a short course of antibiotics with advice to his owners that he needed to be strictly rested in a cage at home for 4-6 weeks. His owners were extremely careful with his after-care and when Rob saw him one month after surgery he was walking normally on the leg and was raring to get back outside and into more trouble.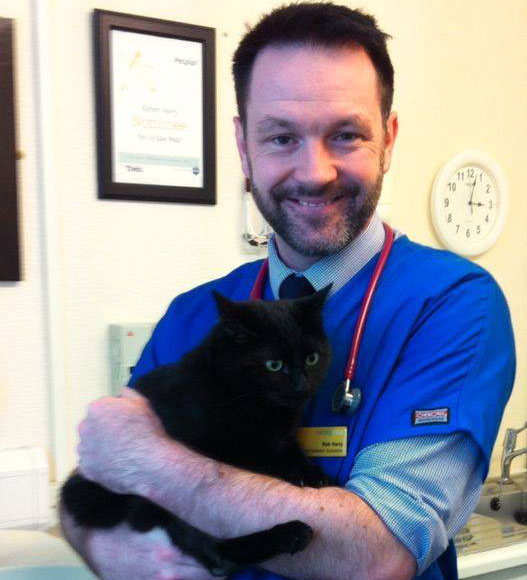 If your cat comes home and seems quiet or painful give them a gentle check and don't forget to look at their nails. Any scuffed or frayed nails are a sure sign your cat has been up to no good and may need an examination with a vet.